Paul Niven is a management consultant, author, and noted speaker on the subjects of Strategy, Strategy Execution, Objectives and Key Results (OKRs), and Balanced Scorecard. As both a practitioner and Consultant he has developed successful strategy execution systems for clients large and small in a wide variety of organizations, including Fortune 1000 companies, public sector, and nonprofit agencies. Paul is the founder of both OKRsTraining.com and The Senalosa Group. The companies have assisted over two-hundred organizations around across the globe effectively execute their strategy.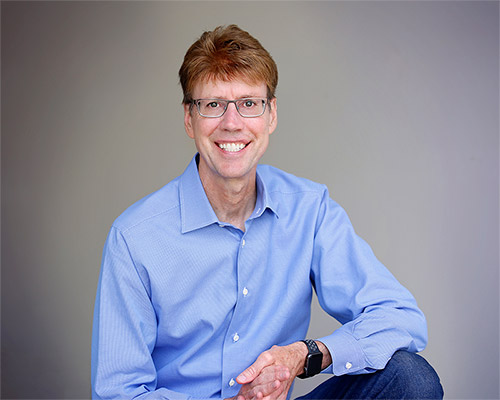 Unlike many consultants, Paul's experience was formed actually creating strategy execution frameworks while still in industry. In the mid 1990s he was employed by a large electric utility that was an early adopter of the Balanced Scorecard system. Paul saw first-hand the power of communicating strategy through objectives and key results, and providing teams the opportunity to demonstrate their unique contributions to success. After leading the organization into the Balanced Scorecard Hall of Fame Paul transitioned full-time to management consulting, first with KPMG and later, CSC.
Paul has always enjoyed writing and in 2001 was approached by editors at John Wiley and Sons to write a practical "how-to" book on implementing the Balanced Scorecard. The subsequent book "Balanced Scorecard Step-by-Step: Maximizing Performance and Maintaining Results," has since been translated in over 15 languages around the world and continues to be a trusted guide for organizations utilizing the Scorecard approach. Paul subsequently wrote three additional books on the Balanced Scorecard and a business fable, "Roadmaps and Revelations," designed to take the mystery out of the strategic planning process. Paul's most recent book, co-authored with Ben Lamorte is "Objectives and Key Results: Driving Focus, Alignment, and Engagement with OKRs," a practical guide to creating OKRs. Shortly after the publication of his first book Paul formed his training and consulting firm, The Senalosa Group.
In 2015 Paul became an early supporter of Objectives and Key Results (OKRs). He realized that the shorter cadence and relentless focus on strategy ideally positioned OKRs to be the strategy execution tool of choice for organizations in fast-paced rapidly changing environments.
Paul has developed strategy execution solutions for over two hundred clients around the world. A small sample includes:
Anheuser-Busch
Mercedes-Benz
Adidas
Panasonic Eco Solutions
United States Navy
Dun & Bradstreet
Centers for Disease Control and Prevention (CDC)
World Vision
In addition to consulting and writing, Paul has delivered keynote addresses on Strategy, the Balanced Scorecard, and OKRs in cities around the world, including: Washington, New York, Los Angeles, Chicago, Boston, Vancouver, Toronto, Mexico City, Ottawa, London, Stockholm, Reykjavik, Oslo, Helsinki, Dubai, Beirut, Riyadh, Singapore, Moscow, St. Petersburg, Bucharest, Copenhagen, and many others.